Prerequisites: You need to be admin of your Facebook Page and Business Account to set-up these steps.
1. Log into your Facebook Manager account. Then in the Business Tools section, click on Business settings: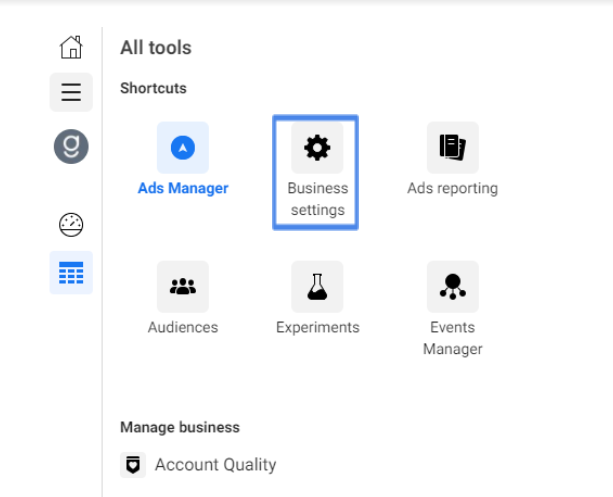 2. In the Users section, click on Partners, then +Add > Give a partner access to your assets
And enter the Glopal's Business ID: 128412099137289
3. While still in the Partners section of Business Manager, click the Share Assets button. In the window that opens, you will see a navigation bar on the left side of the window with Pages selected by default. From here, select the Facebook Page you want Glopal to manage and then enable the Ads section: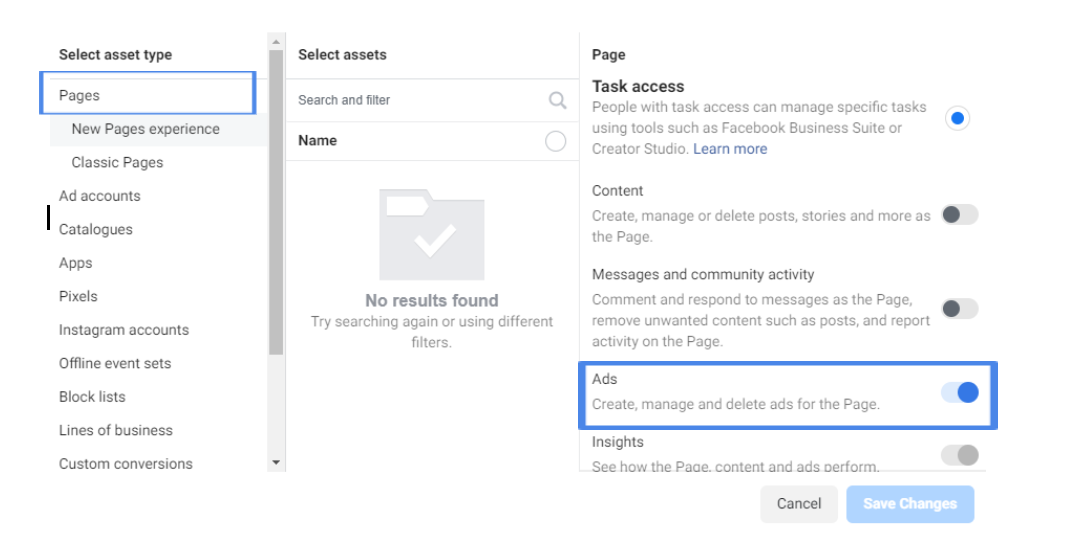 4. Do not click on Save changes yet, go on the next section called Ad accounts, select the Facebook Ad account you want Glopal to manage and enable Full control: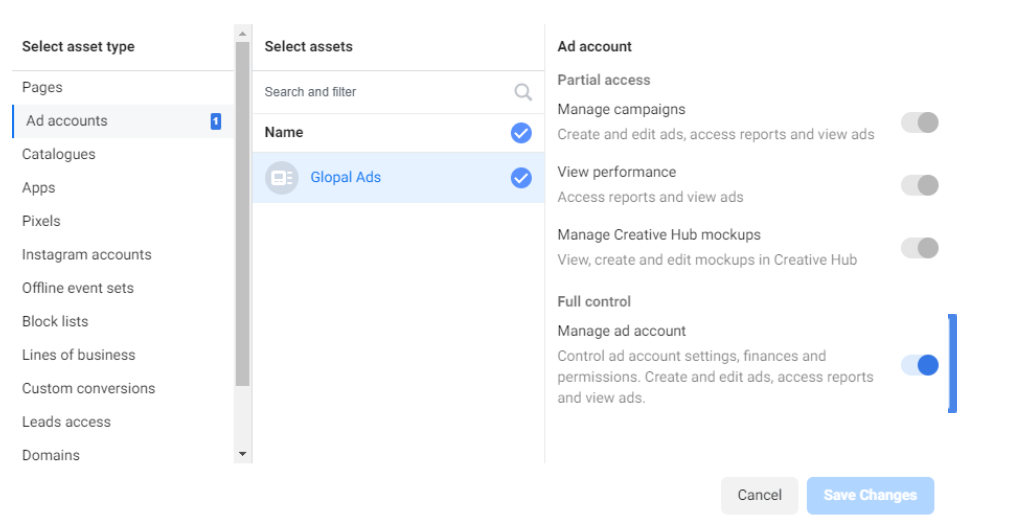 5. Follow the same process and grant management control access to the following sections:
Catalogues

, make sure your Instagram account is also connected to your Catalogue. If not, follow these steps:

Go to your

business settings

and select your business,

Select

Data sources

.

Select

Catalogues

and select the name of your catalogue.

Select

Connected assets

to see the Instagram account(s) connected to your catalogue.

Select the toggle next to the account to turn its permission on or off.
Pixels, so that Glopal can share their pixel on your local domains.